Widespread violence mars civic polls in Tripura, oppn accuses BJP of rigging
2 min read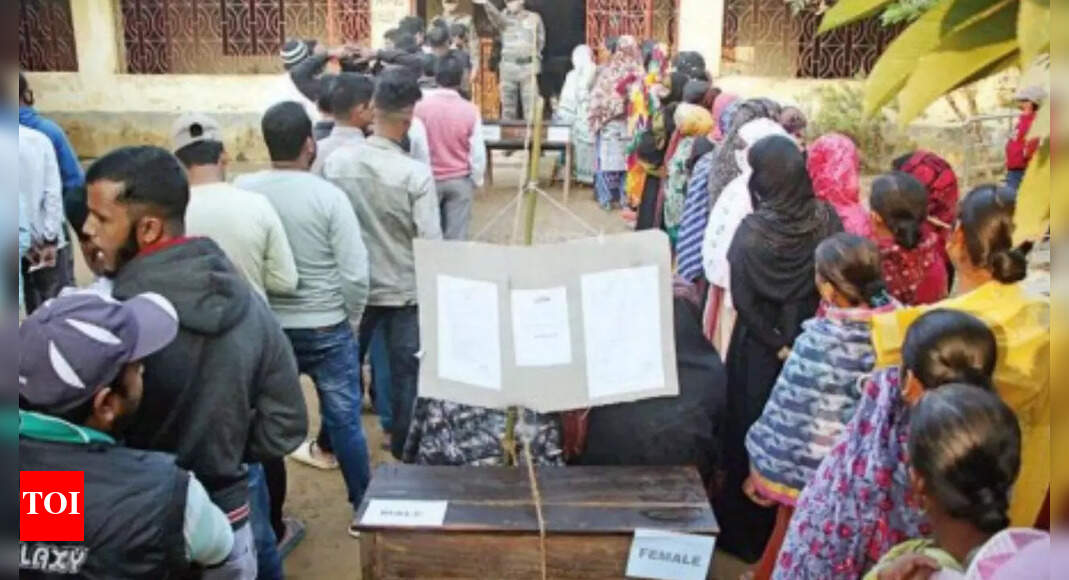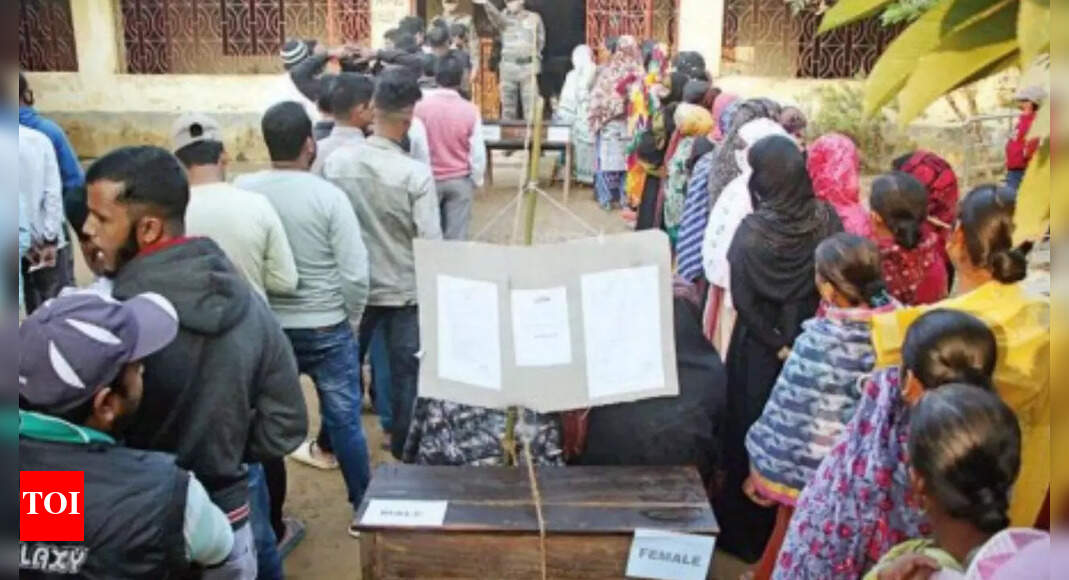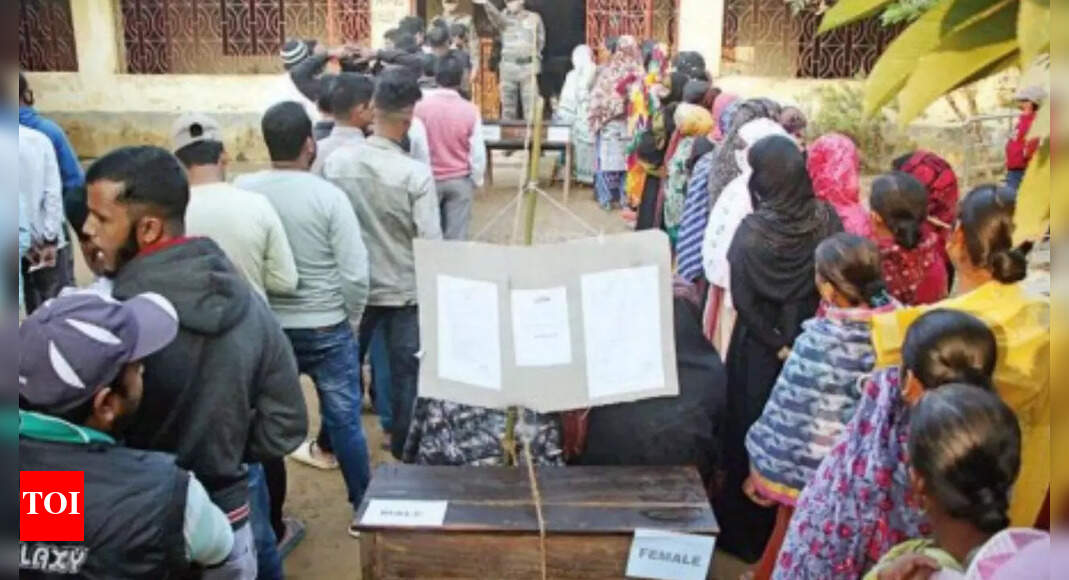 AGARTALA: Amid allegations of widespread electoral malpractice by BJP and attacks on 23 TMC and CPM candidates, Tripura's bitterly fought elections to 13 civic bodies on Thursday recorded a preliminary voter turnout of 82% that could go up after the final count. Both TMC and CPM declared the elections a farce and demanded a repoll, pointing to violence that left 32 people injured across the state.
The younger brother of BJP MLA Ashis Kumar Saha and a 75-year-old man on his way to a polling booth were among those allegedly assaulted by workers of the saffron party in Agartala.
CPM state secretary Jitendra Chowdhury accused the police of looking the other way as votes were rigged and voters were prevented from entering booths.
TMC state convener Subal Bhowmik alleged that the police remained inert despite being tipped about the troublemakers. He said BJP cadres "came from outside" to intimidate voters. "The government machinery has defied the Supreme Court's directive to deploy enough forces to ensure free and fair voting. We shall move the Supreme Court, demanding fresh elections under the court's watch," he said.
Contesting allegations of rigging and violence, BJP cited a "higher" turnout of voters than in previous civic polls as proof of "spontaneous" participation. Party spokesperson Subrata Chakraborty said, "In some places, TMC and CPM jointly plotted to defame BJP and the government". A total of 44 people were arrested for violence and over 150 TMC and CPM cadres detained. CPM members had assembled in front of West Agartala police station for a protest while TMC workers organised a sit-in in front of East Agartala police station.