Will revisit EWS reservation criteria, Centre tells SC
2 min read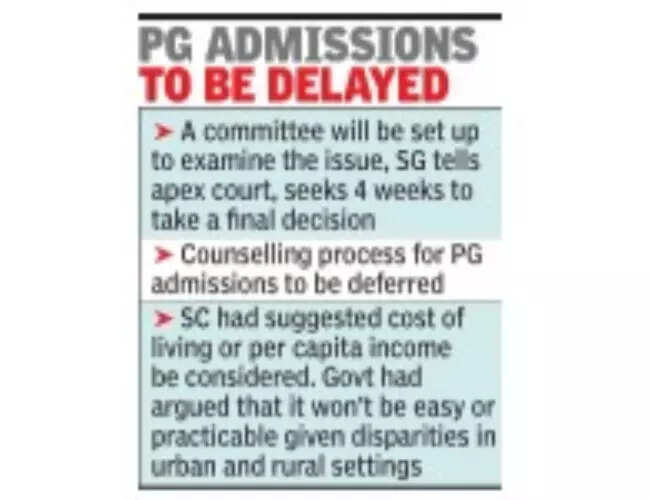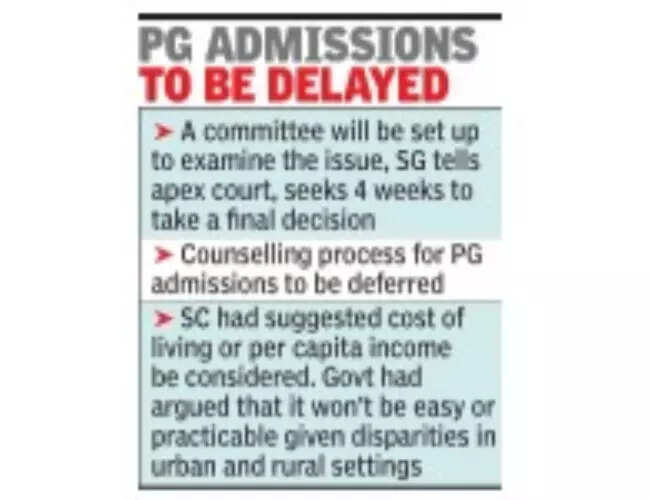 NEW DELHI: After facing a barrage of questions from the Supreme Court over fixing an annual income limit of Rs 8 lakh for determining economically weaker sections (EWS), the Centre on Thursday agreed to "revisit" the criteria for the "economically backward among forwards" to get reservation benefits in government jobs and educational institutions.
Appearing before a bench of Justices DY Chandrachud, Surya Kant and Vikram Nath, solicitor general Tushar Mehta said he had been instructed to make a statement before the bench that the government has decided to revisit the criteria, adding that a committee will be set up to examine the issue and sought four weeks time to take a final decision.
An immediate fallout of the decision to re-examine the criteria for determination of EWS is that counselling process for PG admissions would have to be deferred – at least for the month-long period sought by the Centre – till a decision on EWS eligibility is taken. "The Solicitor General states that a period of four weeks would be required for this exercise and pending its conclusion, the date for counseling shall stand postponed in view of the assurance which was tendered at an earlier stage of these proceedings. In view of the above position, the hearing of the proceedings shall be listed on January 6, 2022," the bench said.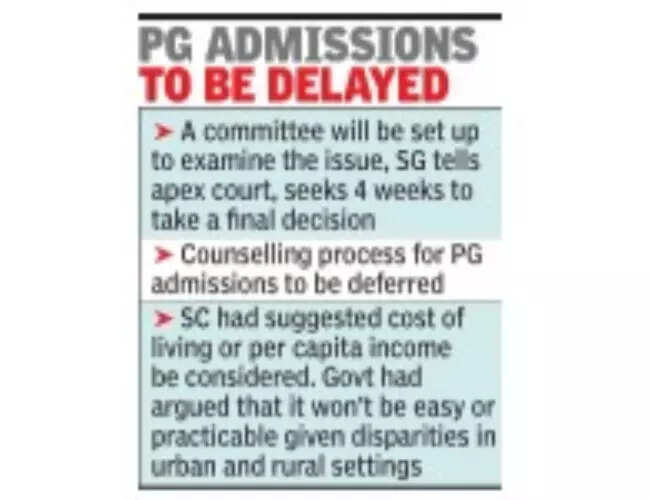 The court was hearing a batch of petitions filed by MBBS doctors challenging Centre's decision to implement 27% reservation for OBCs and 10% reservation for EWS in admission in PG courses in medical colleges in All India Quota. Though the litigation pertains to admission in PG medical courses, admission process in all government-run institutions and recruitment of government jobs will be affected.