World's highest EV charging station inaugurated in Spiti Valley
1 min read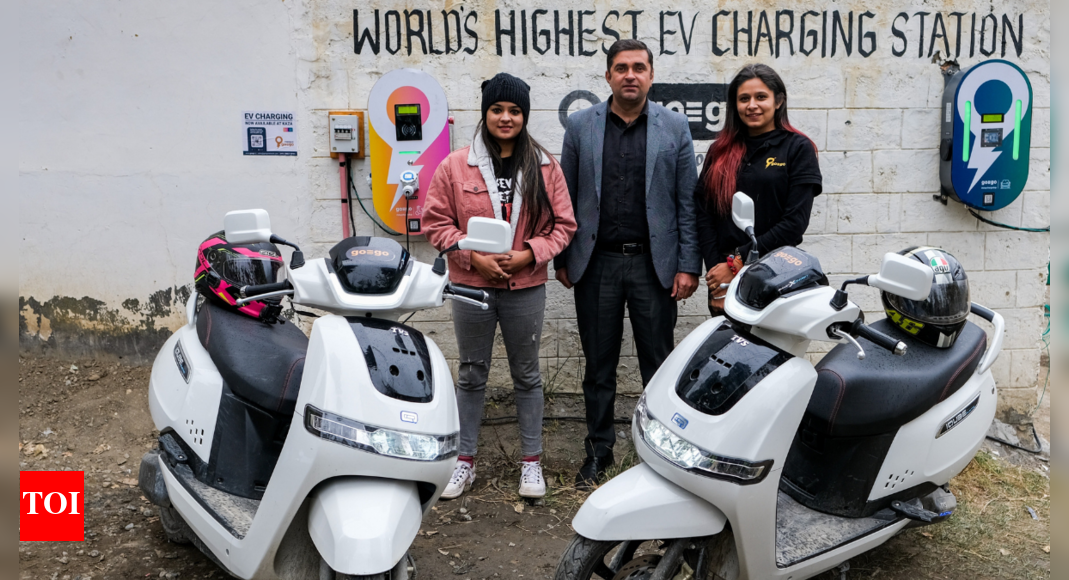 KAZA: Pune-based start-up specializing in Electric Vehicle (EV) charging infrastructure goEgoNetwork has installed Bharat AC and Dual Socket Type 2 chargers at Kaza, Spiti Valley in the western Himalayas, making it world's highest EV charging station (situated at 3,800m).
The #mission0emission ride was launched from Manali to Kaza with two TVS iQube Electric scooters to celebrate World Zero-Emission Day on September 21, 2021. goEgo collaborated with TVS Motor Company to promote the EV infrastructure in Himachal Pradesh.
Bharat AC and Dual Socket Type 2 chargers have Make-in-India certification and compliance with ARAI and OCA certification. The charging station is located at Hotel Dayzor and is ready to charge all the EV scooters and cars.
The TVS iQube Electric scooters were ridden by an goEgoNetwork official and a motorcycle influencer from Mumbai. The bikers rode the electric scooters through the Manali-Kaza route, a popular biking route in India passing over the magnificent Kunzum-La pass.
The two bikers reached Kaza to inaugurate the EV charging stations installed by goEgoNetwork.
The start-up goEgoNetwork said it is committed to set up public charging stations across all popular destinations in India by 2030.